From Shoutouts to Service Projects
Each year, students help to shape the activities that take place outside of the classroom. A Student Council Advisory Board is open to everyone to join. The Student Council helps to coordinate community-building events such as residency weekend activities, guest speakers, happy hours, service projects, and fundraising efforts. 
The Student Council also manages all informal communications channels, which feature a running commentary on industry, projects, faculty, classwork, and life changes like weddings, babies, and birthdays. If you get a new job during the program or ace your project presentation, you can expect some serious shoutouts from your classmates.
Teamwork Times Five
Throughout the program, you'll be assigned to a new team for each of the five modules. Each team typically consists of five members, meaning you'll work closely with at least 24 different classmates during group work, helping you to hone your soft skills and solidify your network. 
The teams are intentionally designed to be diverse, often featuring perspectives from a cross section of industries, sectors, backgrounds, age and experience. As each project concludes, team members will conduct 360 evaluations on performance and professionalism, helping you to understand immediately how you can improve your competence and confidence with both leadership and collaboration.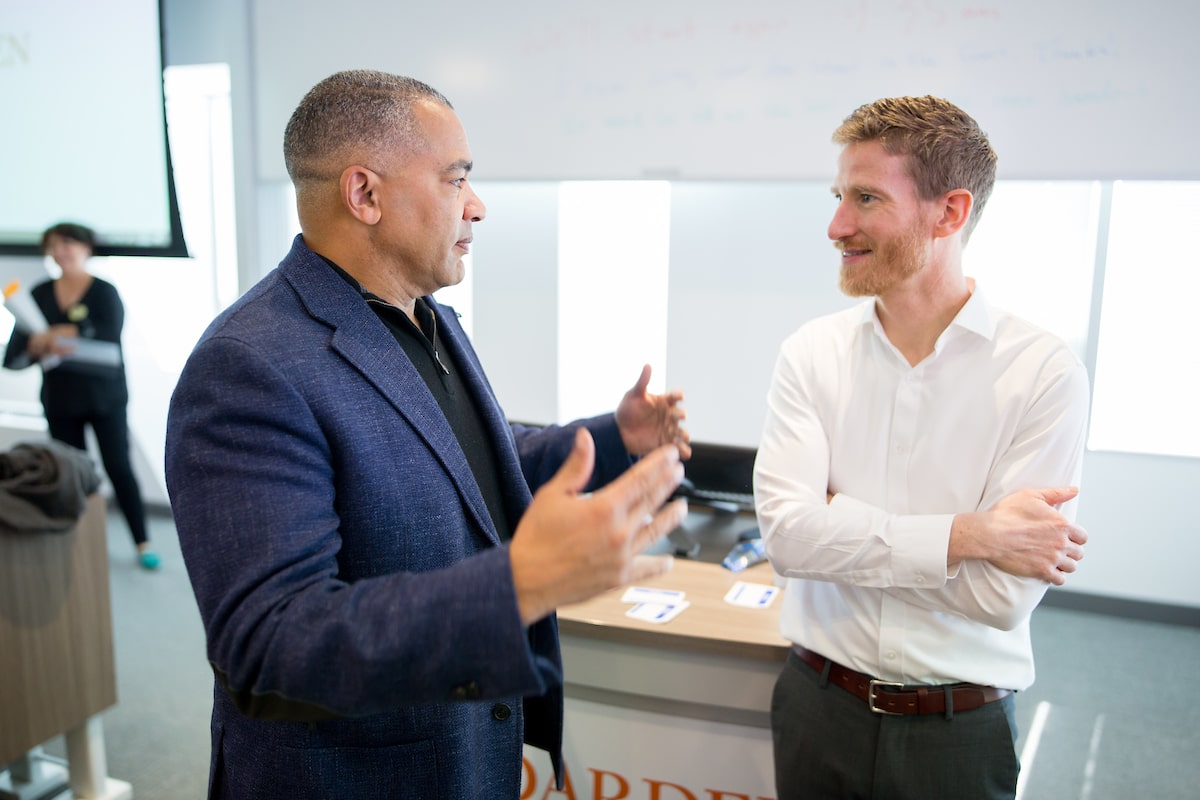 Faculty on Your Side
To help you learn and get what you need from the program, the MSBA faculty will interact with you directly at every turn, helping you to understand why and how your work in business analytics can bring value. Our faculty members are known for their open minds and open doors. Whether it is through after-class discussion, office hours or email directly, you will find teachers who are very invested in their students and willing to lend their time and talent to preparing you for what you're working on now– or where you are going next.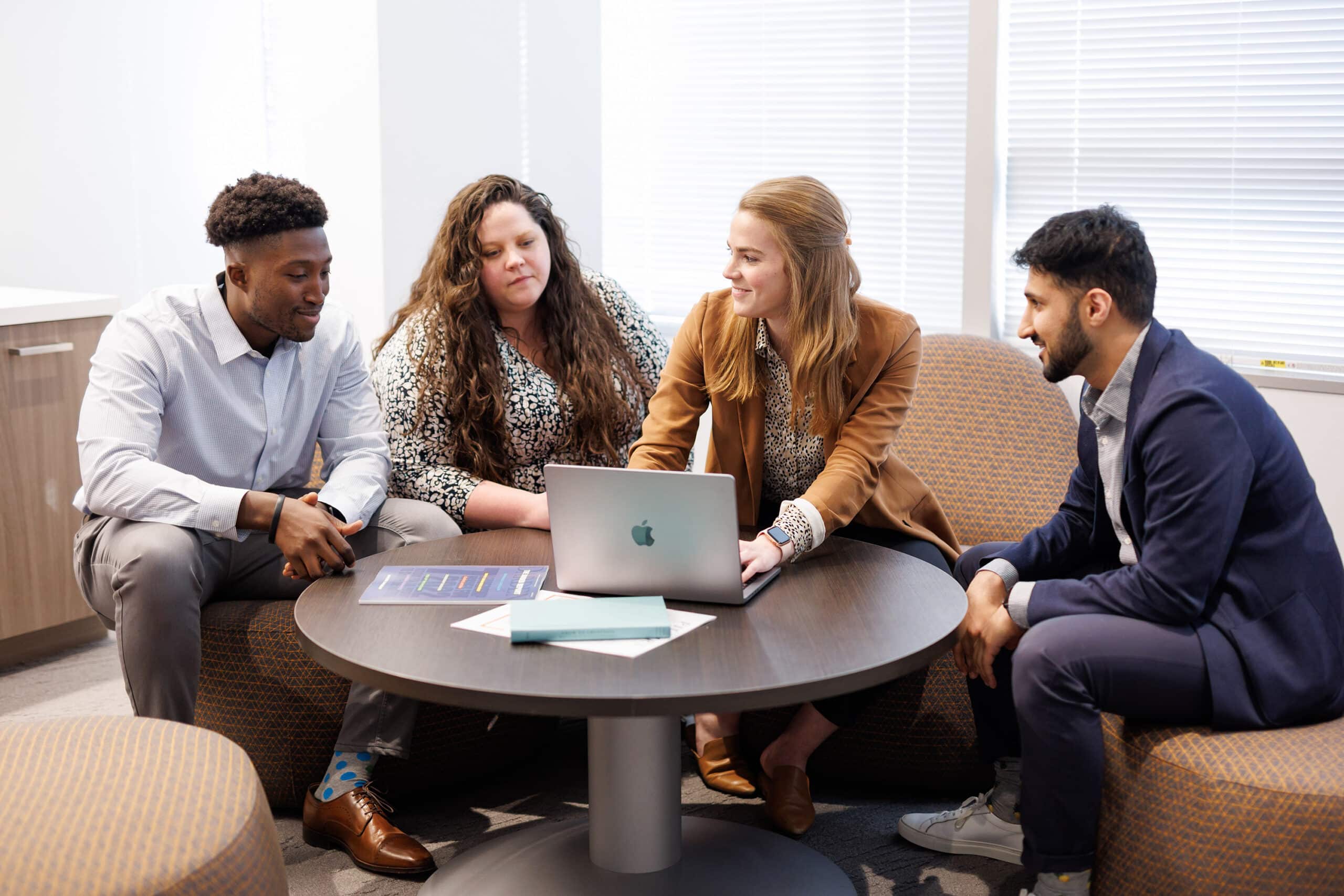 A Network You Can Count On
When you join an MSBA cohort, you are connected for life. From the moment you enter the program, and throughout every career and life change, the network will be there for you to expand and help you reach your career goals. 
Whether you're connecting about open jobs, interview prep, and mentorships through Slack chatter or booking coffee chats with seasoned cohort members who can share insights on career growth, one thing is for certain: you'll make deep connections that last.