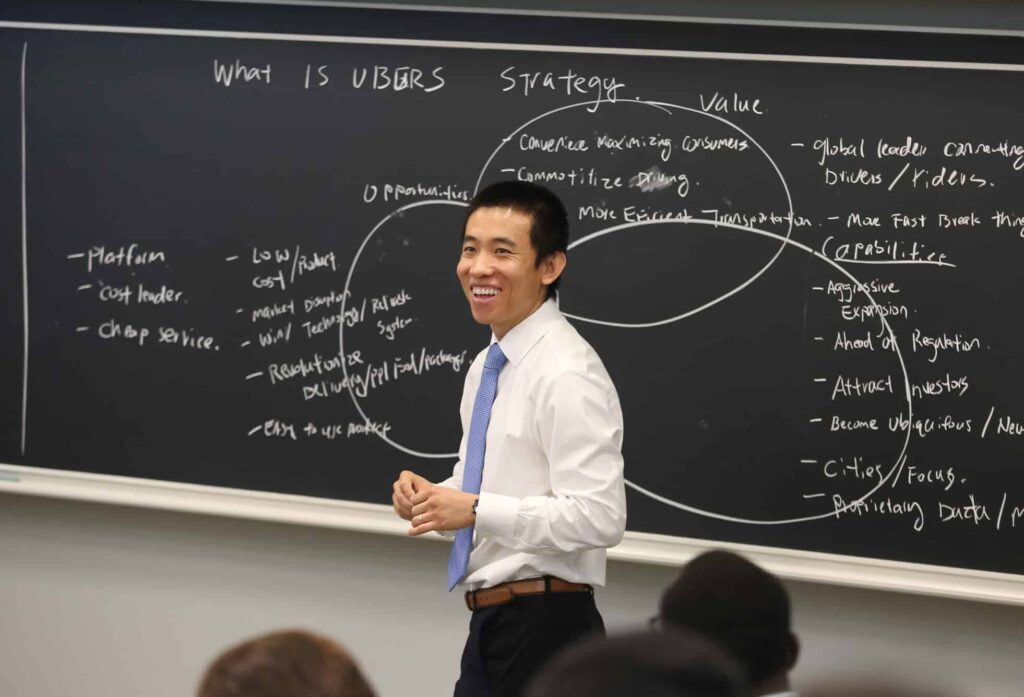 Real-World Business Scenarios
During the program, faculty teach case studies and real-world business data through engaging class discussions, online and in-person, and module projects. Students are also afforded the opportunity to work directly with leading corporations grappling with real analytics challenges. The program partners with data-driven companies to leverage student insights on a data analytics challenge for one of the module team projects.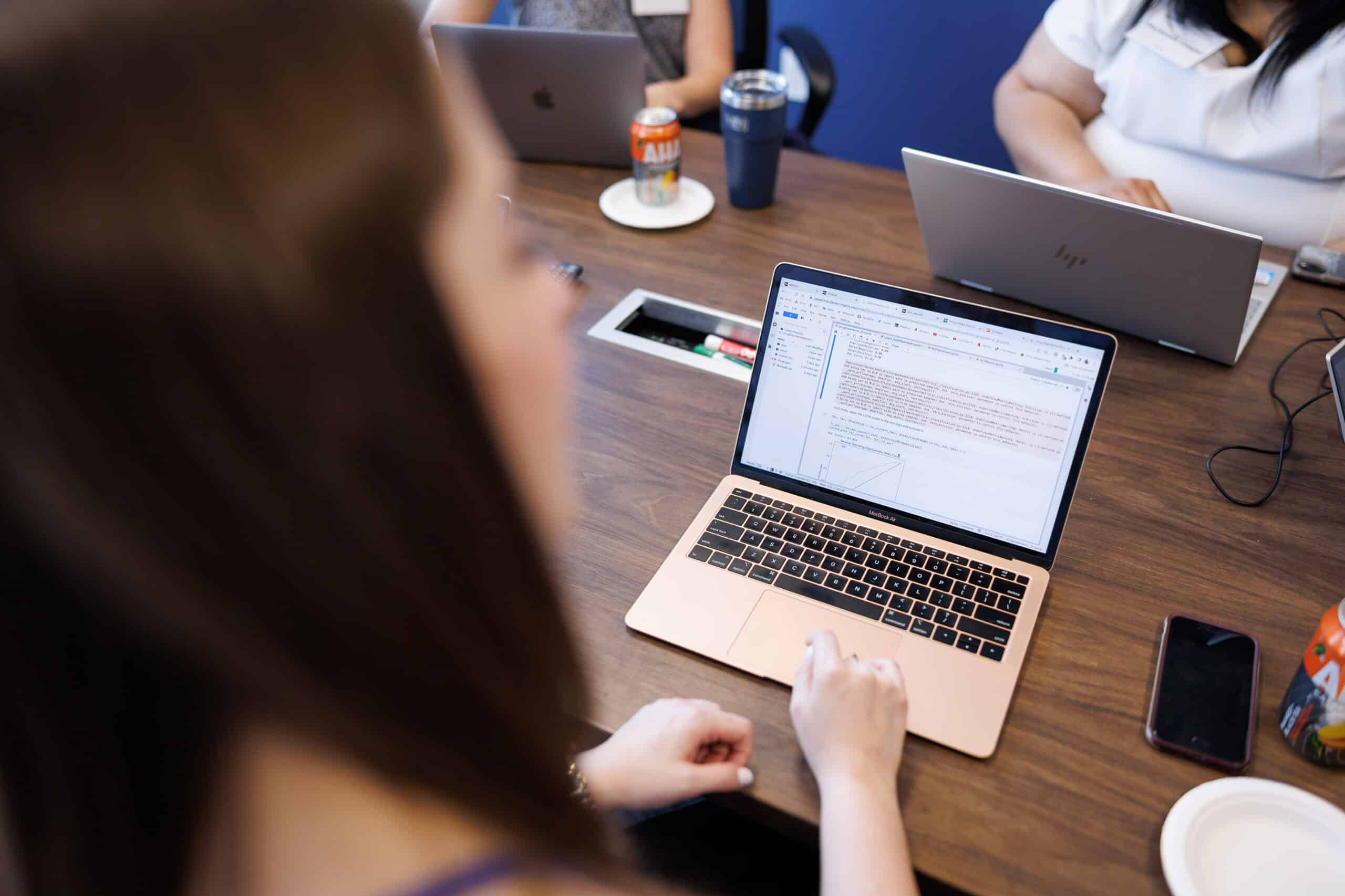 Hands-on Skill Building
Throughout the learning modules, faculty introduce students to cutting-edge analytics tools and practices. This enables students to serve as critical interpreters within data-rich organizations, translating technical content into narratives and designing visualizations to inform decision-making.
Examples of tools and technologies learned include:
Python
R
SQL
Tableau
Oracle Crystal Ball
PowerBI
Google Analytics
AWS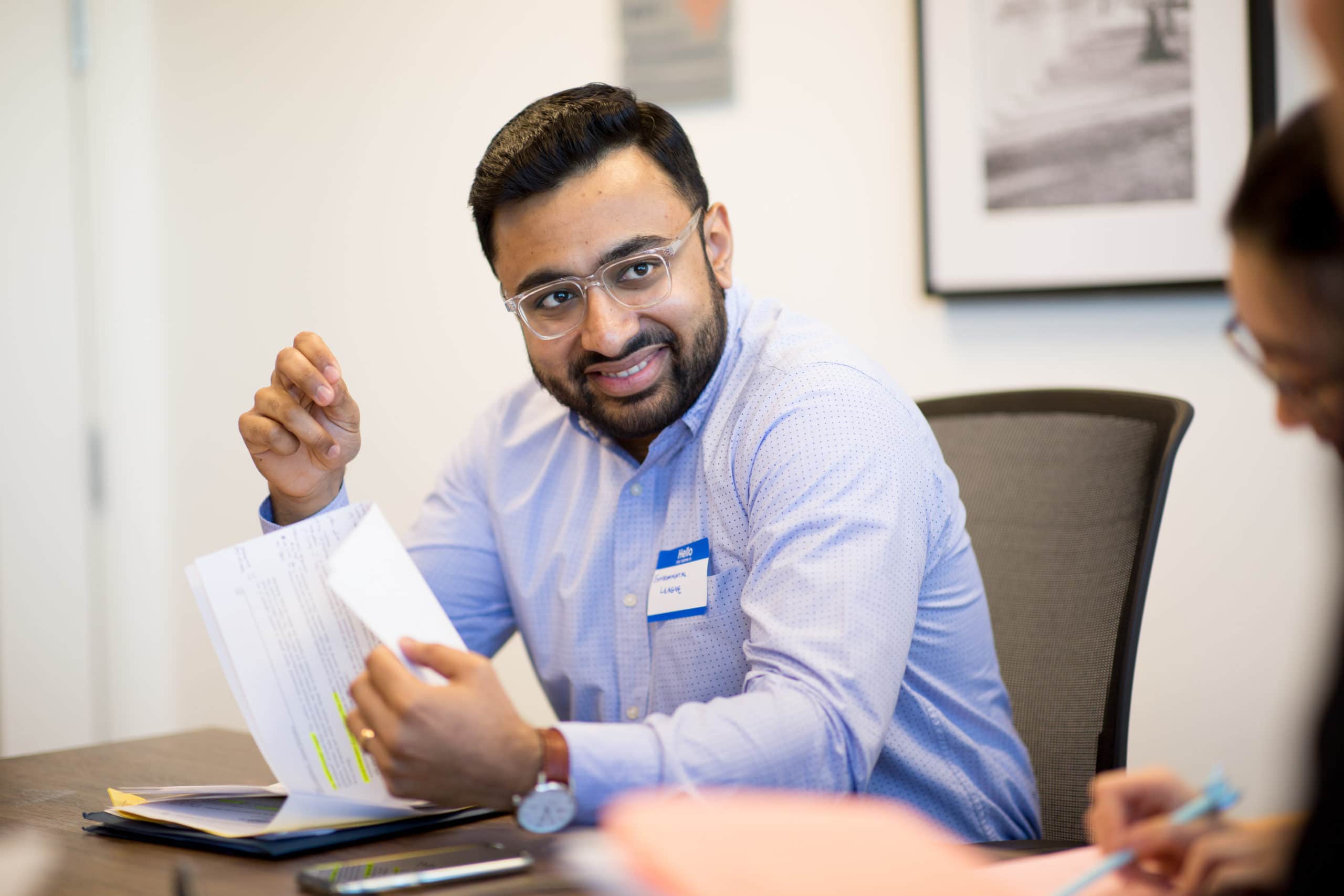 Focused Experiential Learning
During each module, students work with project teams to apply the tools, technologies, and methods learned in class. Project teams are carefully selected by faculty to maximize interdisciplinary collaboration and take full advantage of the many professional perspectives within the class. Each module concludes with a team analytics project and typically, a team presentation.