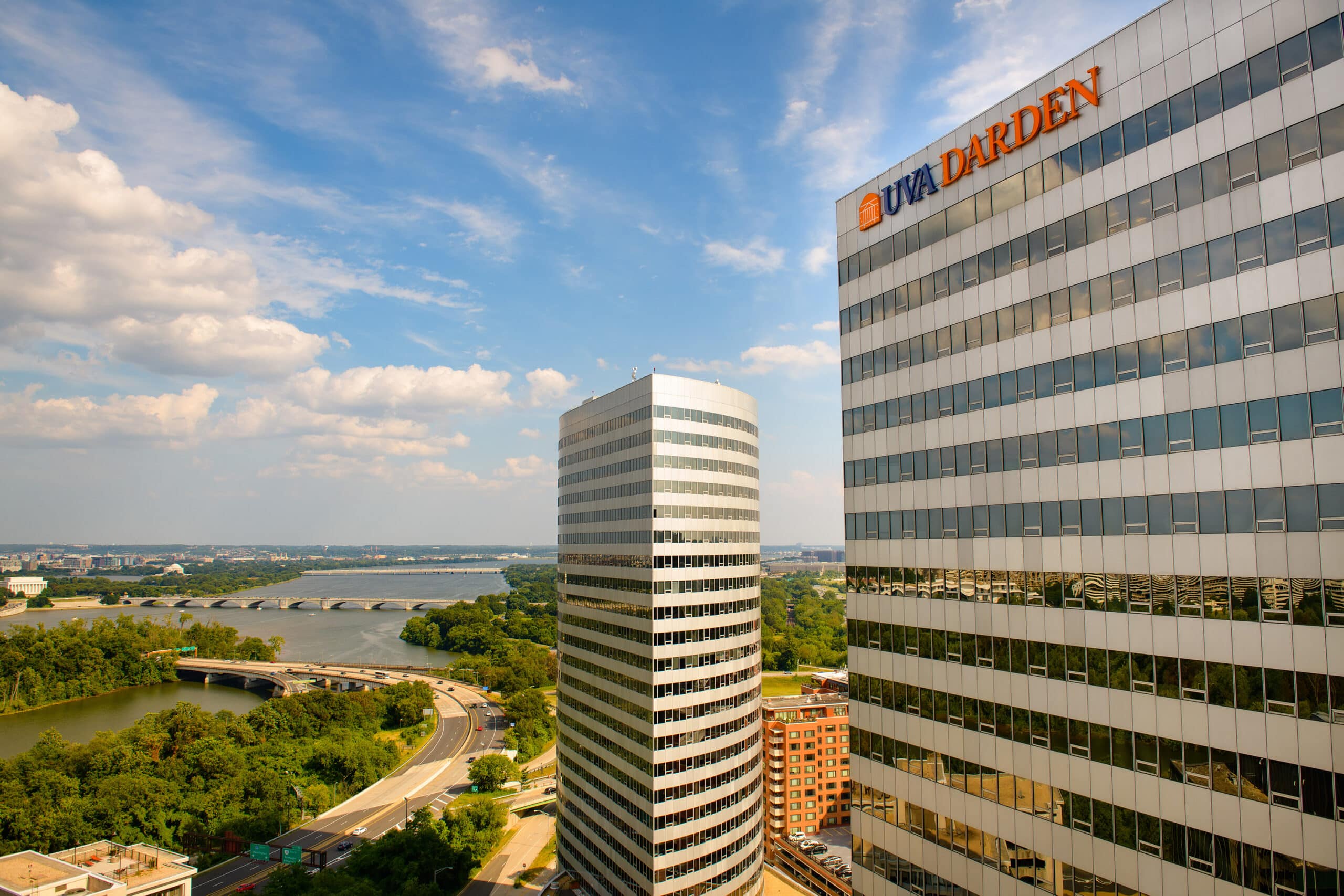 Most of the in-person coursework for the M.S. in Business Analytics Program is delivered in a working professional-friendly format at the University of Virginia's new Darden DC Metro facility, located in the Rosslyn area of Arlington, Virginia. The program starts and finishes with residencies on Grounds at UVA in Charlottesville, Virginia.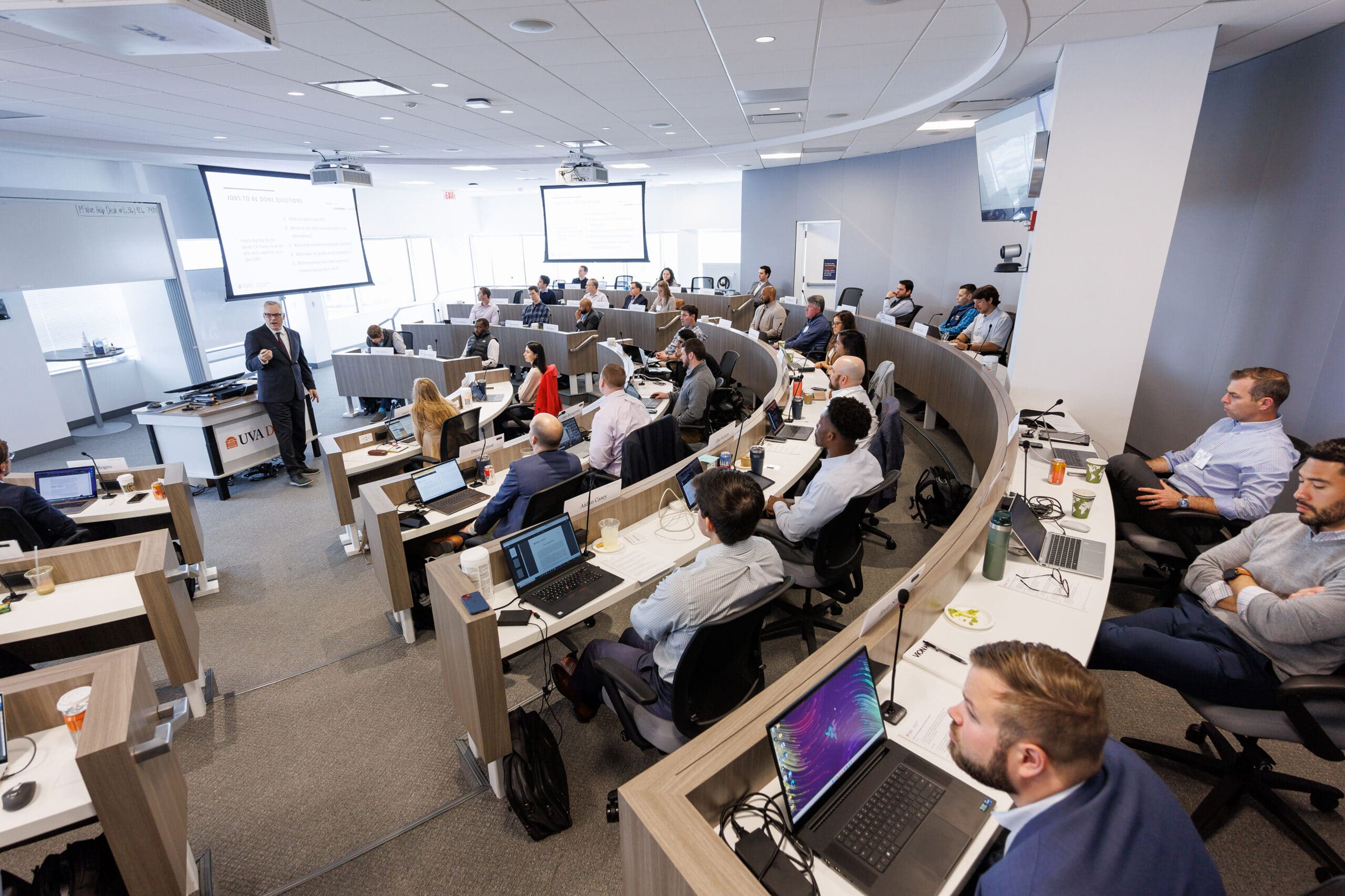 UVA Darden DC Metro
Eight of the program's two-day residencies (Saturday-Sunday) take place at UVA Darden's state-of-the-art facilities. The dynamic space, housed on the top two floors of a 31-story building, includes two tiered classrooms, flat classrooms, learning team rooms, open-study areas, a boardroom, conference rooms, and office space. The LEED-EB Gold Certified building at 1100 Wilson Boulevard is located near the Potomac River and features panoramic views of Washington, D.C.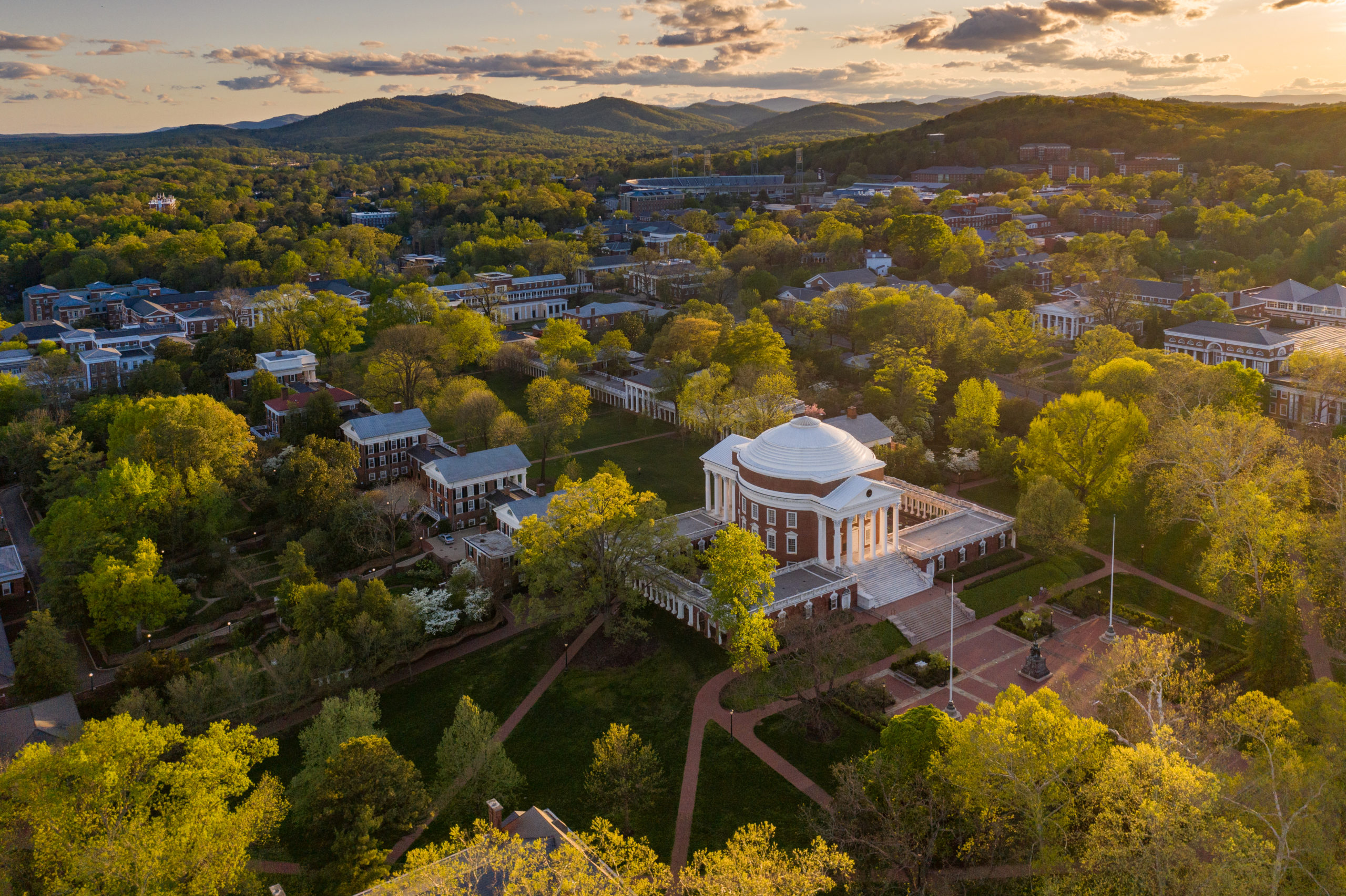 UVA's Historic Charlottesville Grounds
Twice during the 12-month program, during Module 1 and Module 5, students have a four-day residency (Thursday-Sunday), on the historic UVA Grounds in Charlottesville, Virginia. During these weekends, accommodations will be provided for students. In addition to intensive study and community-building within the cohort, these residencies provide students with opportunities to explore UVA — the only university UNESCO World Heritage Site in North America — and Charlottesville, a city known for food, wine, and the arts that is consistently ranked as one of the best places to live in the United States.