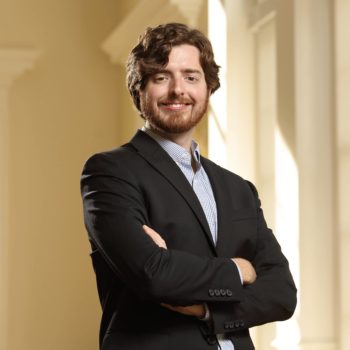 Assistant Professor Michael Albert teaches Quantitative Analysis courses in Darden's MBA program, and he has joint appointments in Systems Engineering and Computer Science in the School of Engineering and Applied Sciences (SEAS) at UVA. His research focuses on combining machine learning and algorithmic techniques to automate the design of markets. His work has appeared in leading artificial intelligence and machine learning venues such as the Association for the Advancement of Artificial Intelligence (AAAI) and the International Joint Conference on Artificial Intelligence (IJCAI).
Prior to joining Darden in 2018, Albert received his Ph.D. in financial economics at Duke University's Fuqua School of Business. He has also worked as a visiting assistant professor of finance at the Ohio State University, as a postdoctoral researcher at the Learning Agents Research Group at the University of Texas at Austin under Peter Stone, and as a postdoctoral researcher in the artificial intelligence group headed by Vincent Conitzer at Duke University.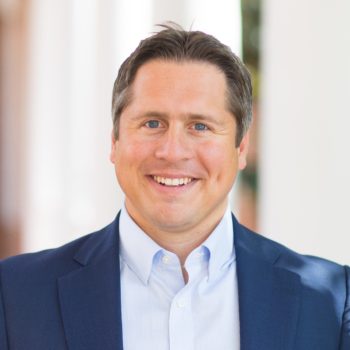 Professor of Practice Joe Andrasko teaches Decision Analysis and Applied Security Analysis in Darden's full-time MBA program. His areas of academic interest include behavioral elements of the investment decision process and the role of deliberate practice in the acquisition of investment skill.
He is managing partner and chief investment officer of Fry's Path Capital. He previously served as director of investments for Murray Enterprises LLC. Earlier in his career, Andrasko developed the firm's internal timberland investment function and co-founded Greenmont Timber Partners LP, serving as president of Greenmont's management company and general partnership.
Before joining Murray Enterprises, he was a management consultant at Deloitte and a principal and founding member of Sustainable Development Capital, which focused on private equity investments in sub-Saharan Africa.
Andrasko currently serves as a director of Acessa Health and Acumen Pharmaceuticals and as the general partner of Greenmont Timber Partners and Sankaty Education LLC.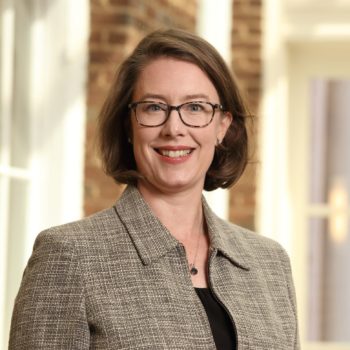 Professor Kerrie Carfagno teaches management communication at the McIntire School, with an emphasis on communication strategy, business writing, public speaking, and communication skills in relation to leadership, ethics, and corporate social responsibility. She is particularly interested in studying the impact of social media and other technologies on crisis communications and leadership, which is the focus of her research and the subject of her most recent national and international academic presentations.
Before joining McIntire, Carfagno taught business and communications courses at John Carroll University, the University of Alberta, and Penn State University. Carfagno's professional experience includes more than a decade of management and leadership roles in the telecommunications industry—mostly in startup entrepreneurial environments.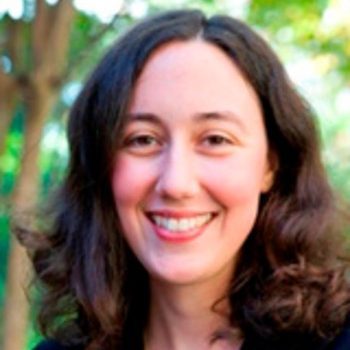 Adjunct Professor Jennifer Claggett's research focused on understanding how experts know how to coordinate, specifically when new information systems are introduced. She studies these research questions in hospital settings, as hospitals are an excellent example of a modern organization dependent on teams of experts. Other research projects include studying how computer self-efficacy alters user performance and how top management initiates and sustains digital infrastructure innovations.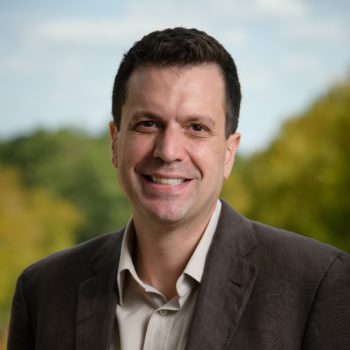 Professor Alex Cowan teaches three courses at Darden in the area of design and digital innovation: Software Design, Software Development, and Applied Innovation (in Silicon Valley). With Darden, he also created the Coursera specialization Agile Development, one of the top 15 specializations on Coursera. His Venture Design framework is widely used by practitioners and instructors as a systematic approach to developing new products and businesses.
He has delivered workshops to student and professional audiences at such venues as General Assembly, The Lean Startup Circle, Startup Weekend, SVPMA, Swissnex, UCSC, École Polytechnique Fédérale de Lausanne, the UVA iLab, and Stanford's d.school. He currently serves on four corporate boards and as an adviser to multiple startups and "intrapreneurial" ventures.
Prior to Darden, Cowan was an entrepreneur and an intrapreneur. His most recent ventures are Brand Lattice, a brand strategy platform, and Leonid Systems, an enterprise software vendor in the cloud communications space.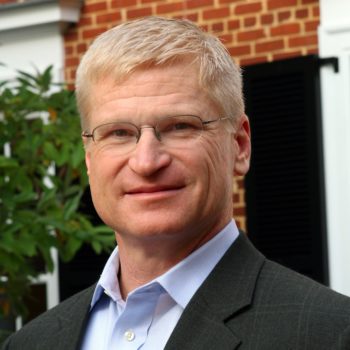 Professor of Practice Timothy M. Laseter teaches courses in Operations Strategy, Innovation, and Emerging Technology at Darden. As a Managing Director at PwC-Strategy&, he serves clients in the consumer markets and retail industry. Laseter has also taught at a number of other business schools, including Dartmouth's Tuck School of Business, IESE in Barcelona, the London Business School, Emory University's Goizueta Business School, India School of Business, Vanderbilt's Owen School, and NYU's Stern School.
Before joining Darden, Laseter was a partner at Booz Allen & Hamilton and also worked in manufacturing operations at a joint venture between Siemens and Corning.
Laseter is the author or co-author Balanced Sourcing; Strategic Product Creation; The Portable MBA; and Internet Retail Operations. He is also a contributing editor for strategy+business, which has featured nearly 50 of his articles over the past 25 years. His academic research, which generally examines internet-based businesses, has been published in a variety of leading journals.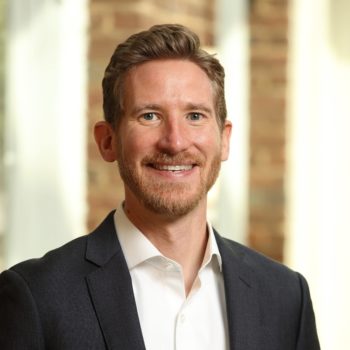 Associate Professor David Lehman studies basic questions related to organization theory. One stream of his research focuses on organizational learning, with an emphasis on understanding the roles of performance feedback, risk taking, routines, rules, and time in organizational decision making. The other stream focuses on organizational authenticity, with an emphasis on understanding how audiences respond when they encounter that which they perceive to be authentic. He has conducted his research in a variety of domains, including professional sports, food and dining, and healthcare.
Before joining the McIntire School, Lehman served on the faculty at the National University of Singapore. He worked in the pharmaceutical and telecommunications industries before starting his academic career.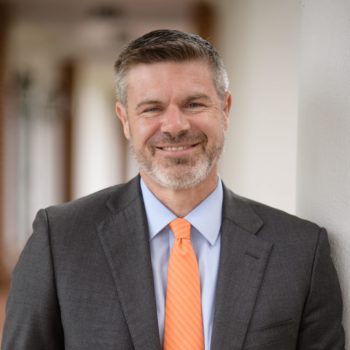 Professor Michael Lenox teaches Darden's core MBA strategy course. He previously served as Associate Dean of Innovation Programs and Academic Director of Darden's Batten Institute for Entrepreneurship and Innovation.
Before joining Darden, he was a professor at Duke's Fuqua School of Business; an assistant professor at NYU's Stern School of Business; and a visiting professor at Stanford, Harvard, Oxford, and IMD.
Lenox's research has appeared in 25+ refereed academic publications and has been cited in multiple media outlets, including The New York Times. In 2009, he was recognized as a Faculty Pioneer by the Aspen Institute and as the top strategy professor under 40 by the Strategic Management Society. In 2011, he was named one of the top 40 business professors under 40 by Poets & Quants.
Lenox studies the role of innovation and entrepreneurship for economic growth and firm competitive success. Recent work explores firm strategies and public policies with the potential to drive "green" innovation and entrepreneurship.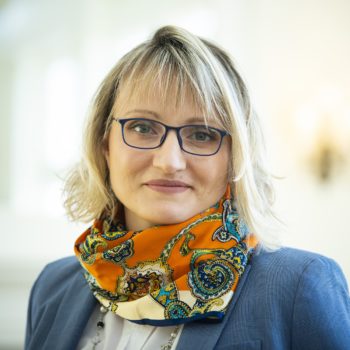 Associate Professor Elena Loutskina teaches in Darden's Finance area, where her research focuses on management of financial intermediaries. Her papers have addressed consumer finance, mortgage markets, small business lending, and regulation of financial intermediaries. Her work has been published in top finance journals, including Journal of Finance; Review of Financial Studies; and Journal of Financial Economics.
She has been invited to present her research at the Federal Reserve Bank, International Monetary Fund, and European Central Bank, among others. She was a visiting scholar at the Federal Reserve Bank of Cleveland, ECB, and Office of Financial Research. Her research has been cited in the Financial Times, and received Best Paper Awards and a number of grants.
Loutskina has received faculty teaching awards and has been recognized for her teaching accomplishments. Before joining Darden, Loutskina taught at Boston College's Carroll School of Management, where she received the Donald J. White Teaching Excellence Award.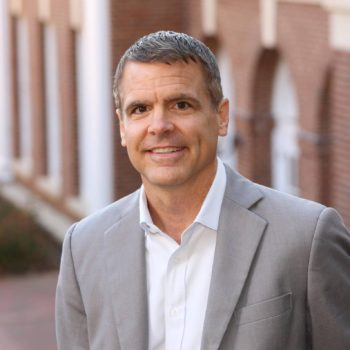 Professor James Maxham teaches Customer Analytics & Brand Strategy and global immersion courses exploring business, economics, and culture in China and Southeast Asia. His research examines quantitative consumer models that help marketing scholars and retail managers better understand customer loyalty trends. Recent work investigates how human resource management practices, service policies, product return policies, retail concept extensions, and loyalty card programs influence customer attitudes, shopping behaviors, and store performance.
Maxham is a member of the American Statistical Association, Institute for Operations Research and the Management Sciences (INFORMS), and American Marketing Association. His research has appeared in Marketing Science; Journal of Marketing; Journal of Marketing Research; Journal of Applied Psychology; and Journal of Retailing, among others. He has served on the editorial review board of Journal of Marketing, and serves on the editorial review boards of Journal of Retailing and Journal of Service Research.
He was previously employed by the NCR Corporation and Russell Stover Candies.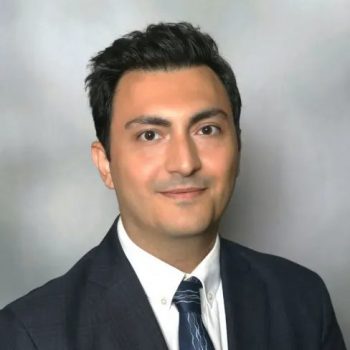 Professor Mousavi has expertise in data science and business analytics. His research topics are related to the societal impacts and economics of social media, data science and business analytics, user-generated content, and healthcare information systems. He uses machine learning, deep learning, and natural language processing (NLP), along with econometrics, to identify quasi experimental settings and study the underlying relationships among the constructs of interest. Professor Mousavi's work has appeared in Information Systems Research and Journal of Management Information Systems.
Professor Mousavi has taught advanced data science and business analytics, research methods, computer programming, and project management at the undergraduate, graduate, and doctorate levels.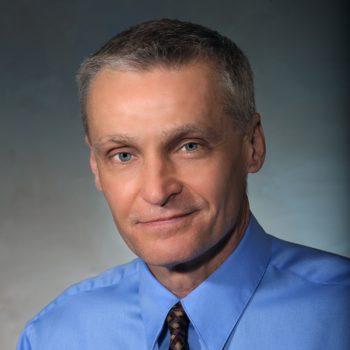 Professor Rick Netemeyer is the Ralph A. Beeton Professor of Free Enterprise at the McIntire School of Commerce. Netemeyer's substantive research interests include consumer and organizational behavior, public policy and social issues, health/maladaptive behaviors, and customer attitudes and beliefs as they relate to a firm's financial outcomes. He is currently researching topics relating to financial literacy and smoking cessation. His methodological expertise includes structural equation modeling, hierarchical linear modeling, measurement and psychometrics, and survey research methodologies.
Netemeyer's research has appeared in Journal of Consumer Research; Journal of Marketing Research; Journal of Marketing; Journal of Applied Psychology; OBHDP; Marketing Science; American Journal of Public Health; American Journal of Psychiatry; and others. He is a co-author of two textbooks pertaining to measurement and psychometrics, and is a member of the editorial review boards of Journal of Consumer Research; Journal of Marketing; and Journal of Public Policy & Marketing.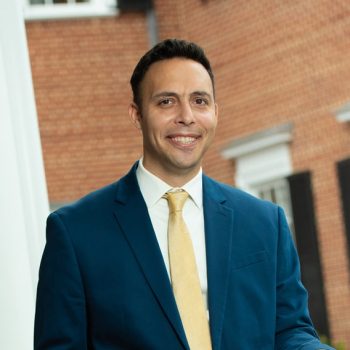 Visiting Assistant Professor Anthony Palomba teaches leadership communication and data visualization in Darden's MBA program and management communication in the MSBA program. His teaching interests focus on how business professionals can present data results and actionable insights to key stakeholders through storytelling.
Palomba's research explores entertainment consumption and strives to understand how consumer behavior models can be built to predict consumption patterns. He also studies how technology innovations influence competition among entertainment and media firms. His research has been published in numerous academic journals, including Journal of Retailing and Consumer Services; Journal of Media Business Studies; Entertainment Computing; and Games & Culture.
During his doctoral studies, he worked with Nielsen, researching how millennials consume and use entertainment and media content, products, and services. His first position after earning his Ph.D. was as a research manager at Ipsos, where he conducted market research for HBO, Facebook, Fox Sports 1, CNN, and Sesame Street, among others. He has also independently collaborated with Bravo, WPLR 99.1, and WWE, among other firms.
He previously taught at CUNY and St. John's University. Palomba also maintains a YouTube channel dedicated to online lessons.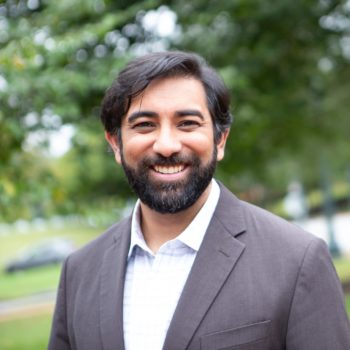 Associate Professor Bidhan ("Bobby") Parmar teaches first-year ethics and a second-year elective on collaboration at the Darden School of Business. He was recently named one of the top 40 business school professors under 40 in the world.
Parmar's research interests focus on how managers make decisions and collaborate in uncertain and changing environments to create value for stakeholders. His work helps executives better handle ambiguity in their decision making. Parmar's work has been published in Organization Science; Psychological Science; Journal of Applied Psychology; Organization Studies; Business & Society; and Journal of Business Ethics.
Parmar is a fellow at the Business Roundtable Institute for Corporate Ethics, Olsson Center for Applied Ethics, Darden Experiential Leadership Development Lab, and Safra Center for Ethics at Harvard University. Prior to teaching at Darden, Parmar taught at the McIntire School of Commerce.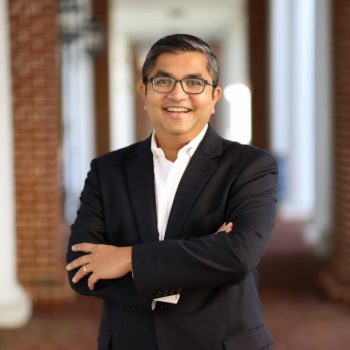 Professor Rajkumar Venkatesan teaches three marketing courses at Darden. Focusing on analytics as it relates to marketing return on investment, customer lifetime value, mobile marketing, and the global political economy, his research has appeared in Journal of Marketing, Marketing Science, and Harvard Business Review, among others. He is a co-author of Cutting Edge Marketing Analytics.
Many of his publications have earned prestigious awards (Don Lehmann Award for best dissertation-based article, MSI Alden G. Clayton award, ISBM Outstanding Dissertation Proposal Awards, ISBM award). He was recognized as a top 20 rising young scholar by the Marketing Science Institute and one of the top 40 professors under 40 by Poets & Quants, and among the top 5% of marketing strategy scholars by Journal of Marketing Education.
He has developed executive education programs or data analytics software for Capital One, IBM, Johnson & Johnson, and other companies. For his work with IBM, he was a finalist for the INFORMS Practice Prize Competition.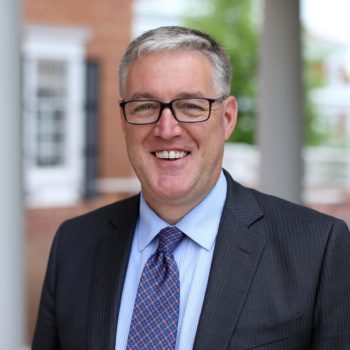 Professor Ronald T. Wilcox teaches the required Marketing course in Darden's MBA and executive MBA programs as well as the elective Pricing. He also teaches in numerous executive education programs.
His research, focused on the marketing of financial services and its interface with public policy, has appeared in leading marketing and finance journals, such as Journal of Marketing Research; Management Science; Marketing Science; and Journal of Business. His research and writing have also appeared in The Wall Street Journal, The Washington Post, Businessweek, Fortune, Forbes, and The Weekly Standard. He is a frequent contributor to Forbes and the author of the book Whatever Happened to Thrift? Why Americans Don't Save and What to Do About It, published by Yale University Press.
Formerly an assistant professor at the Carnegie Mellon Graduate School of Industrial Administration and an economist for the U.S. Securities and Exchange Commission, Wilcox joined the Darden faculty in 2001.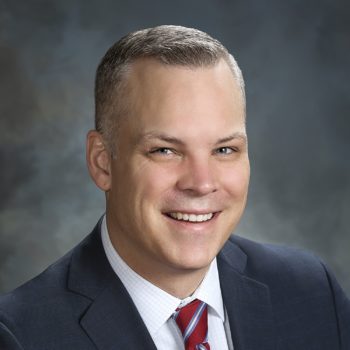 Professor Ryan Wright is an expert in the human elements of cybersecurity and digital product management. His research has appeared in MIS Quarterly; Information Systems Research; Journal of the Management Information Systems; European Journal of Information Systems; and other high-quality outlets. He has also been funded by the National Science Foundation to design information technology security protection systems. He is currently on the editorial board at Journal of the Association for Information Systems, and an associate editor at MIS Quarterly.
In 2015, members of the Association for Information Systems elected Wright as vice president for membership. Wright is also co-chairing the 2021 International Conference for Information Systems (ICIS) in Austin, Texas. He has served on the Association for Computing Machinery (ACM)/Association for Information Systems (AIS) 2010 Taskforce to redesign the model curriculum for information systems education. He has also won numerous awards for teaching, research, and service.