Residency Experience
One-third of the program is spent at once-a-month, in-person weekend classes, called residencies, while remaining coursework is a combination of live online class sessions, virtual team projects, and asynchronous content.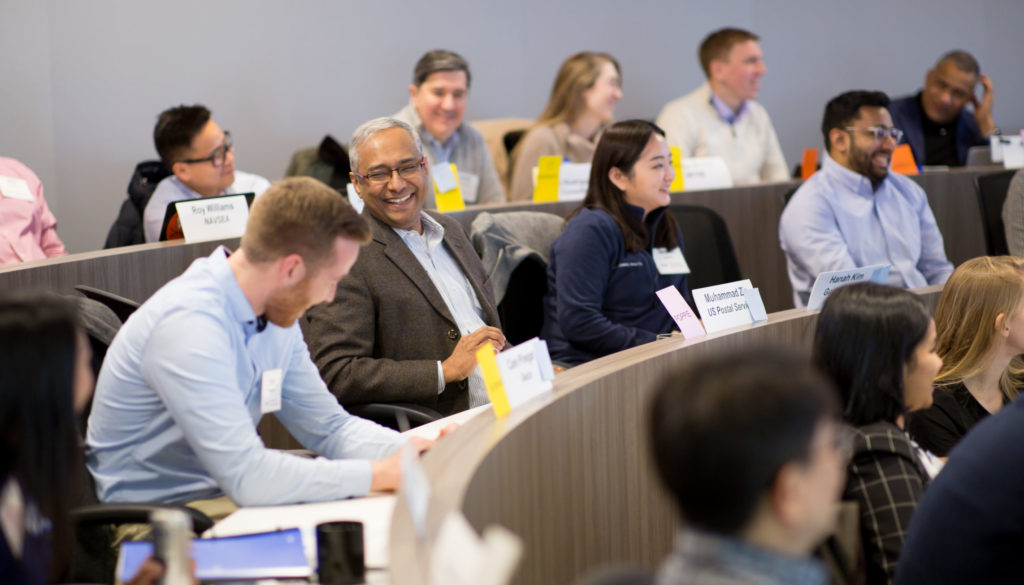 Residency Schedule
Residencies provide the opportunity to meet face-to-face with members of your cohort, faculty, and staff and help strengthen the relationships that are so important to the University of Virginia student experience.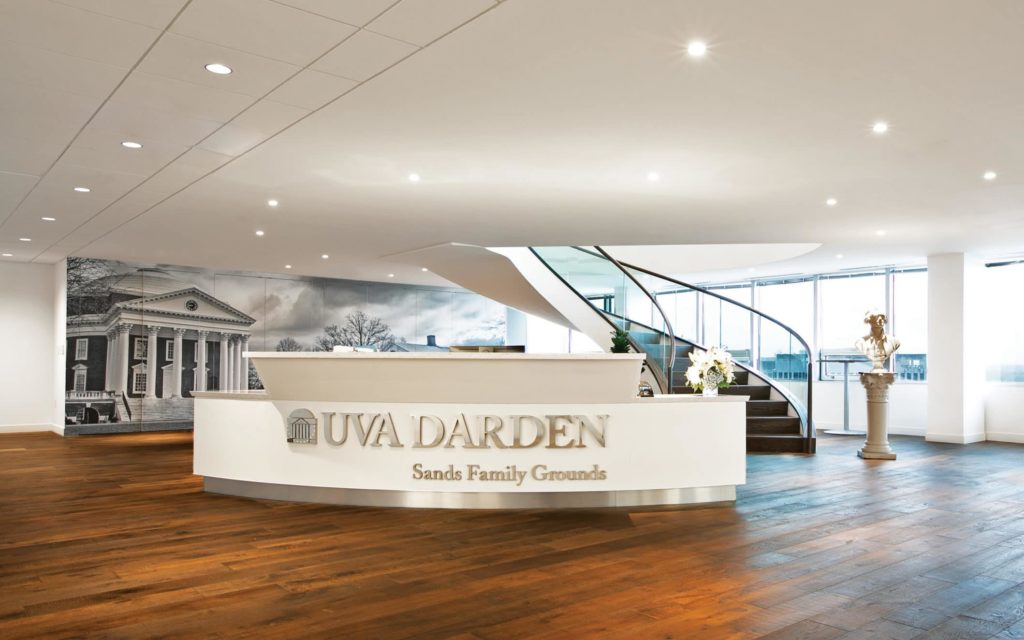 Residency Locations
The majority of weekend residencies take place at UVA Darden DC Metro, UVA's newest facility located in the Rosslyn area of Arlington, VA. The modern learning space can be easily accessed via Metro from both Union Station and the Washington, D.C., area airports.
The program also features two four-day residencies on UVA's historic Grounds in Charlottesville, VA. Hotel accommodations, class day meals, and special events are provided.
Class of 2024 Residency Calendar
| Residency Dates | Residency Weekends in Arlington, VA | Residency Weekends in Charlottesville, VA |
| --- | --- | --- |
| August 12-13, 2023 | ✓ | |
| September 21-24, 2023 | | ✓ |
| November 11-12, 2023 | ✓ | |
| December 16-17, 2023 | ✓ | |
| January 6-7, 2024 | ✓ | |
| March 9-10, 2024 | ✓ | |
| April 13-14, 2024 | ✓ | |
| May 18-19, 2024 | ✓ | |
| June 22-23, 2024 | ✓ | |
| July 25-28, 2024 | | ✓ |